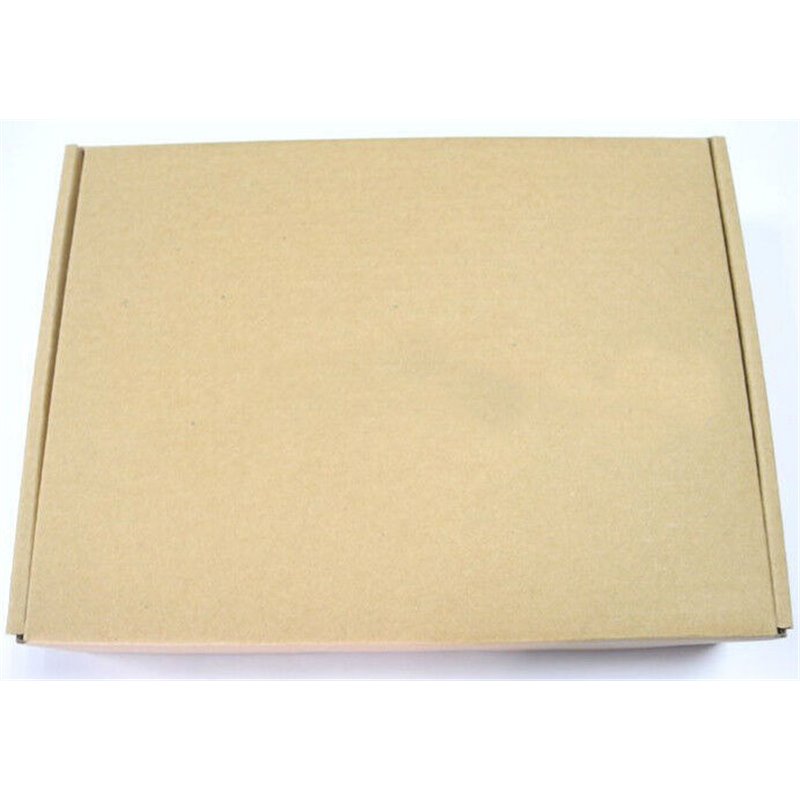  
Hack Proof Home Office Security Camera, 1080p Battery Powered Motion Sensor Night Vision Backup Camera | 3 - 12 Months Standby
Hack Proof Home Office Security Camera, 1080p H.264 Codec Battery Powered PIR Motion Sensor Detect Night Vision Standalone Backup Surveillance Camera System | 3 - 12 Months Standby (Black)
Security policy
(edit with the Customer Reassurance module)
Delivery policy
(edit with the Customer Reassurance module)
Return policy
(edit with the Customer Reassurance module)
[1080P HIGH RESOLUTION & WIDE ANGLE] - Real FULL HD 1080P(1920*1080)resolution with H.264 codec,High quality pictures and videos, camera len is wide view angle of 105 degree

[POWERFUL NIGHT VISION] - Built in IR CUT system to switch color image at day time,black/white at night,with 4 pieces infrared LED lights,can shot clear pictures up to 40 feet away,same function to hunting trail camera

[RECHARGEABLE BATTERY POWERED POWER SUPPLY & SOLAR POWERED] - The eoqo rechargeable battery operated security camera built-in 2400mAh rechargeable battery delivers up to about 1-3 months of continuous use on a single charge(it depends on the trigger frequency); It aslo can be powered with Non-Stop solar panel or power supply or extend power bank to make dual power systems and more reliable, also extend standby time up to 12 months.

[PIR DISTANCE] - Built in high sensitive human heat sensor could catch an angle of 120 degree and 50 feet away, built in automatic heat monitor system to ensure each triggered is effective, built in 4 pieces (1 watt per unit) 940nm infrared LED lights, support illuminating a 130 square feet room in dark condition, or up to 40 feet in open area

[HACK PROOF BACKUP CAMERA] -It's an office/home security camera system allows to record what happens when you go out,works day and night with very clear images,it's a standalone backup surveillance camera system to protect your property,this PIR montion sensor camera does not support WiFi or IP connection to protect your property not be hack attacked

Application:

Works as a recorder to record what happens when you are not there,suit for office, home, frame house, warehouse or the important area;

Works as a baby monitor to catch the attractive images;

Works as a pet monitor camera to record your pet's hobby;

Works as a wildlife camera to capture images and videos,(Note: this camera is not weatherproof, you need to put it under an cover).

eoqo 1080P Home Security Motion Detection Camera with PIR Sensor

Parameters:
Lens: 1/3" lens,f=3.1mm, F=2.0 / 5P Glass Lens
View Angle: Diagonal - DISTORTION 123° / Horizontal - DISTORTION 105°
Day/Night Mode: Yes
Video Resolution: 1920*1080 / 1080*720 / 720*480 / 30fps
Video: MP4 / H.264 Dual stream
Picture Resolution: 5MP/8MP = 2592x1944/3264x2448
Balance: Automatic
DateTime stamp: Yes
Mode: Camera / Video / Camera+Video; Programmable
Camera + Video: First take Picture then Recording Video
Video Length: 20 - 60sec; Programmable
PIR Sensitivity: High/Middle/Low
PIR Distance: 10 - 12 meters / 35 - 40 feet Angle: 120°
Trigger Time: 0.4 - 0.6s
Trigger Interval: 3s - 20s
Device Serial No.: Yes
IR LEDs: 4 Piece 940nm IR LED / Power: 1 watt / Angle: 60 degree
IR LED Range: 12 - 15 meters / 40 - 50 feet
Stand-by Current : 0.15mA
Stand-by Time: 2 - 24 months (with extend power bank or power supply)
Power Consumption: 350mA (+940mA when whole 4 IR LEDs light up)
Power Supply: DC5V,<2A / DC Jack
Storage: up to 128GB / Class 10(not included)
Operation Temperature: -20°C to 60°C

Full Guards for your house security

Guards Your Front Entry & Driveway

Installed it on your front door,no need to keep supply electricity from your walloutlet.It is with a built in Li-on Battery.When the battery is empty,just take it out and charge it then put it back.

Built in 2400mah Lion Battery: It ensures 2 - 5 months standby,Support connect to an external power bank or power adapter for 24 months standby.

Guards Your House

It has a PIR Sensor,when someone is approaching your house,it will be triggered and take pictures and videos.

Guards Your Front Gate

Large Lens Angle: World's smallest DVR video camera with 120 degree wide angle lens.

Guards Your Yard

Top Night Vision PIR Camera: The Motion Sener Hidden camera has 4 pieces 1 watt 940nm LEDs around the lens which are invisible (LED not light up in use) with a night visual range up to 15 to 25 feet,it's an ideal portable home security blackbox to record what happens when you are out.

Detail about this battery powered motion detection camera

Small Size: easy to install in your front entry,living room,front gate,yard,driveway,warehouse etc.

Portable Camera Holder: camera holder to install on wall or other place.

Replaceable Battery: built in replaceable li-on battery,which allows you to change battery with simple step.

Support Max 128gb: suggest use 32gb,64gb or 128gb micro SD card, do not use small capacity micro SD card,(Note: the package does not contain memory card)

Powered by Inside Battery: support about 1~3 months standby, depend on the number of human passed.

Connect to Power Supply: the system is powered by power supply, inside battery is backup power source, and the battery will be charged by power supply when it's empty.

Connect to Power Bank: the system is powered by power bank, inside battery is backup power source, and the battery will be charged by power bank when it's empty.

Loop Recording: System allows loop recording to overwrite the oldest file when memory is full.

Time Stamp: with date and time stamp on videos and pictures.

Device Number: you can set device number to recognise with multiple cameras

This motion sensor camera only records movement object,other time the system is in standby mode to save power.
No customer reviews for the moment.