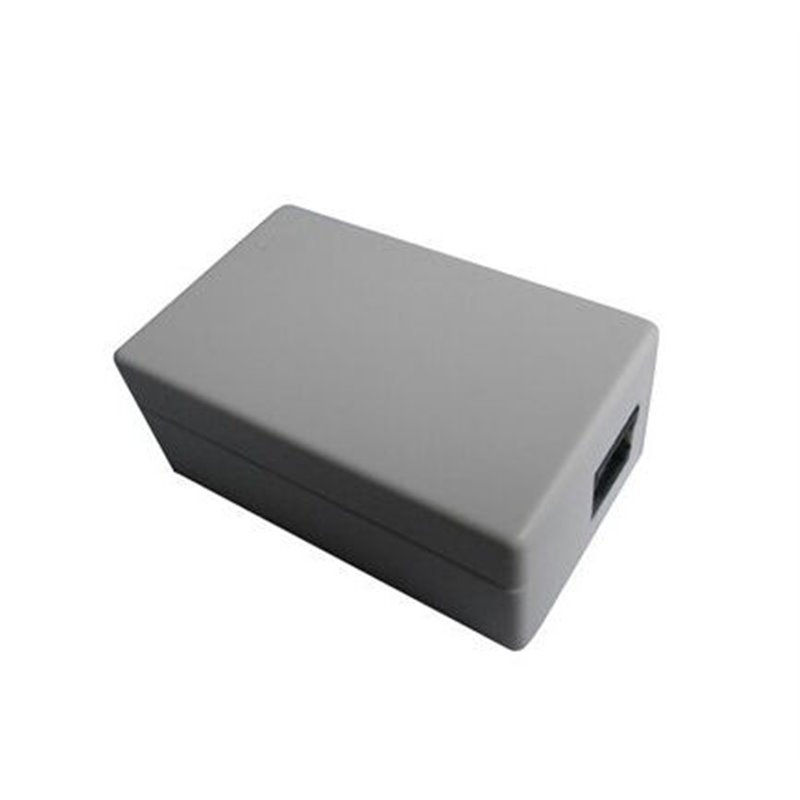  
Digital Voice Recorder, 1 Key Recording Voice Activated Sound Recorder, Play Music or Recorded Sounds by 3.5 Plug Earphone 32GB
Voice Recorder,One Key Start Recording Voice Activated Noise Cancelling Sound Recorder,Play Music or Recorded Sounds by 3.5 Plug Earphone with 32GB Memory for Class,School,Meeting,Student
Security policy
(edit with the Customer Reassurance module)
Delivery policy
(edit with the Customer Reassurance module)
Return policy
(edit with the Customer Reassurance module)
Mini Portable Size - The voice recorder is small and light weight design which makes recorder easy to carry and record sound without atrracting any attention.
One Switch Operate - Only one switch for "Voice Recording","OFF" and"Voice Recorder Activated", move the switch to left size,it will start voice recoding,move the button to middle,the system will power off,move the switch to the right size,it will start voice activated mode.
Voice Activated Recorder - Avoid timely edits to your recorded audio.Voice activated recorder mode allows for recording to initiate only when there is a voice or sound detected,and stops recording as soon as the sound was silenced.Automatically stitched together for convenience in one recording file.Standby time for voice activated is up to 60 hours,you can carry it all day without worry about runs out of battery and missing important information.
Easy Read on Computer - Simple plug and play feature for file transfer,no installation needed on your computer.And with high capacity memory card,you can store a lot of recording files easily.Also you can change the memory card up to 32GB (included).
Noise Reduction Technology - Built in AGC noise reduction technology automatic gain module adjusts the focal length of the sound source,integrating digital signal processing(DSP)technology to remove erroneous noise amplify the targeted sounds.
Digital Voice Recorder - Simple use digital voice recorder - Just move one switch to start working.

Multi Applications:
High quality voice recorder lets you enjoy superior recording quality for lectures,interviews,meetings and class

Extra Long Baterry Life
The rechargeable Li-polymer battery guarantees 15+ hours of recording on one full charges,ensuring your record will always be ready to work when you are.

Easy Playback
Move the power switch to middle side(Power OFF position),then plug the 3.5m earphone to the jack,move the power switch to left or right,it will start playback.

Voice Activated Recording
The recorder automatically starts recording when sound were detected,and stop recording after sound silenced,effectively saveing power and storage space.

One Switch Fast Voice Recording
Voice Recorder is super fast and easy to operate.Just move the power switch to left side,it will start recording immediately and helps you avoid missing important audio evidence.

Duarable Battery
Our rechargeable built-in battery provides up to 15 hours of no-stop recording time per charge.It could also be charged through your PC,laptop even android smart phone charger.

Widely Use
Recording your lectures,meetings,speeches,songs

Large and changeable memory card
The voice recorder is not use built-in memory flash which allow you to insert you own memory card or upgrade it.

Parameters
Memory: 32GB (Note:Please select FAT32 system when formatting the recorder)
Battery Recording time: over 15 hours
Recording Formats: WAV
Voice Activated: Yes
Date and Time Stamp: Yes
Battery: Li-ion battery 160maH
Operating System: Windows XP/Vista/Win 7/8/Lunix OS / MAC OS
Recording Bitrate: 128K bps
USB Port: USB 2.0
Frequency Response: 20Hz-20KHz
Max Audio Output Power: 5mW
Working Temperature: 0 - 40 degree
Dimension: 40*26*13mm / 1.5*0.98*0.5inch
Color: Sliver
How to Use?
Please move the switch to the left position, the blue LED light flashes 6 times and turns off, system start voice recording and every 60 minutes saves in a file till the battery is low, move the switch to the middle position, the red & blue LED lights flash 6 times and turn off, the system will stop and save file then power off, move the switch to the right position, the red LED light flashes 6 times and turns off, system goes to voice activated mode, capture only when an audible sound is detected, reduce whispering and snippet, conserving space, eliminating soundless passages and saving power and storage space.

Note: system will auto save the recorded files and power off when battery is low, you need to charge the battery before next use, for change the recording mode, please move the switch to the middle position and wait for 5 seconds then you can change, because the system need time to save the recorded files, if change too quickly the system may not response, you need switch it to off and wait for 30 seconds then try again.

Package Included:
1 x Cube Voice Recorder
1 x 3.5mm earphone
1 x USB cable
1 x User manual
No customer reviews for the moment.